Organic Jasmine Green Tea Bags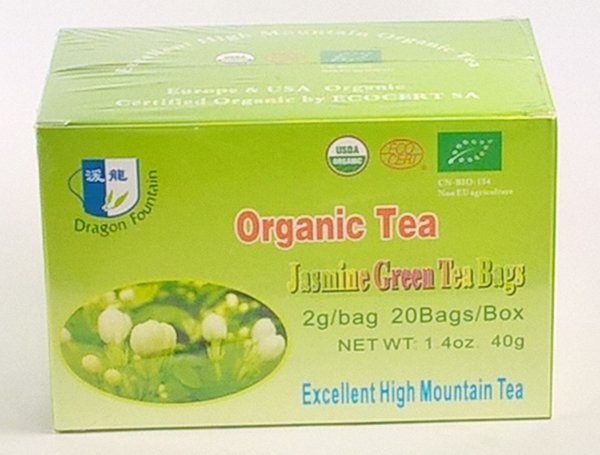 Organic Jasmine Green Tea Bags
Organic Jasmine Green Tea is a natural beverage that has many health benefits. The Jasmine flower that this tea is scented with offers a smooth taste that is not overpowering. The benefits of the flower combined with the major benefits of green tea make this drink one to enjoy frequently. It is known for its calming and delicate aroma along with its high antioxidants light color, and more. Our Jasmine Green tea is USDA approved Organic, contains 20 bags, and is available at a low price for you to begin to enjoy its many benefits today!
Known Health Benefits:
Jasmine has been identified as an aphrodisiac, or sexual stimulant
Jasmine is also recommended to promote relaxation and help reduce stress.
The scent of jasmine also acts as an antidepressant.
Rich in catechins (antioxidants)

that fight and may even prevent cell damage.

Green tea has been shown to improve blood flow
Has been shown to lower cholesterol
Has been shown to stabilize blood sugar in people with diabetes..
A natural chemical called theanine found in green tea can provide a calming effect.
Helps hydrate the body which in turn moisturizes the skin.

Contains fluoride which helps with oral health by strengthening bones and helping with bad breath.



Ingredients: 100% Organic Jasmine GreenTea

Reviews
Featured Products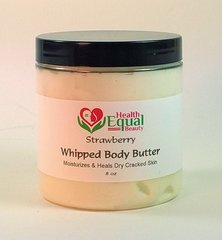 Strawberry Body Butter 8 oz
$14.99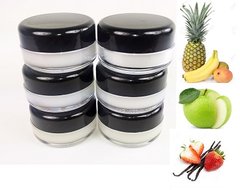 Variety Flavored 6 Pack of All Natural Lip Balm
$7.00