12/5/2018, by Health equal Beauty
Interesting Fact about the 1st Deodorant!




10/15/2018, by Health equal Beauty
Watch this video!
10/04/2018,  by Health equal Beauty
Watch this video

12/10/2017, by Health equal Beauty
Winter is soon upon us!
As you all know, Winter season is fast approaching and one of the many concerns people have is keeping the air in their homes free and clear of allergies that come with the season!
So we read an interesting article that may help with this situation! Over at Reviews.com, we got an inside look at some of the Best Humidifiers.
With this information in tow, you are sure to be on your way to cleaner air, softer skin due to the moisture that humidifiers offer and suggestions on quality humidifiers to suit many different budgets!
12/19/2016, by Health equal Beauty
Simple Solutions to Treat Acne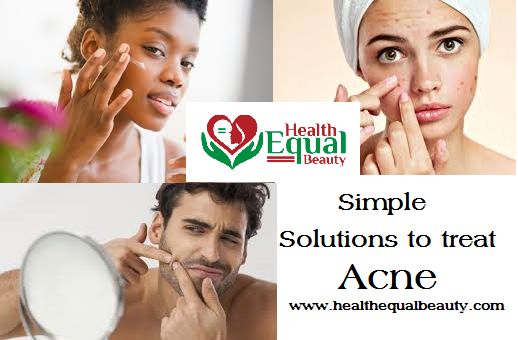 Dealing with ACNE? Here's a few things you can do!

2.

Avoid Stress when possible. (Acne flare ups can be caused from stress)
3.

Ladies...Always be sure to remove your makeup before bed. Leftover makeup can clog pores and lead to unsightly breakouts that could be prevented with a simple nightly makeup remover. Use a natural makeup remover such as a bar of African Black Soap.
6.

Hormonal changes can also lead to breakouts. Try to avoid processed sugars during this time and try a fresh fruit or naturally derived sugar such as honey. (honey is also good to fight ACNE when used Raw as a part of a facial mask!)
7.

If you have NORMAL OR DRY SKIN always be sure to cleanse with a natural cleanser but follow with a moisturizer such as our Revitalizing Skincare Oil that offers a light and moisturizing barrier that also absorbs into your skin and generates new healthier skin cells.
If you need a heavier moisturizer, then take a fingernail size of our raw Shea butter and rub into your skin. This natural Vitamin A, E, and D cream restores and heals skin and makes it soft and supple. A little goes a long way.
OILY or COMBO Skin needs special attention due to the oil production or not in certain areas on the face.
Start with a natural cleanser. In the dry areas moisturize with Shea butter or a light oil such as our Revitalizing Skincare oil which won't clog your pores. In the oily areas simply wash and don't apply the moisturizer. Your skin may not need the added moisture. If you do, simply apply a very small amount and rub in very well.
Be careful of using to much Coconut oil to moisturize with if you have oily skin. It can lead to a clogging of the pores which may lead to acne flare ups.
Hope this article helps you make a conscious choice about how to treat your precious skin. Our health equals our beauty and healthy skin is the great foundation for a more beautiful you!
IMAGES Courtesy of GOOGLE IMAGES
SHOP NOW for the products listed in the article
11/15/2016, by Health equal Beauty
Are you finding that your lotion is not working?
If this is the case for you, then you may need to consider switching to an oil based moisturizer. Lotions contain water and some oils but maybe not enough to keep your skin moisturized and soft for the whole day. Natural oils and butters not only protect the skin from normal everyday elements, but they also absorb into the skin and replenish and repair damaged skin and skin cells. This aids in a healthier skin texture. Many natural oils contain sizable amounts of skin loving vitamins and nutrients that heal your skin from the outside in. These oils and butters are free of skin irritants and chemicals that cause skin issues.
Consider using one of our popular
body butters
or
natural butters
 (including
Cocoa butter!
) and
oils
to keep your skin moisturized for the whole day. Our popular
Unrefined Shea butter
is a natural skincare cream that can be used straight out of the jar for skin and hair. It is a multipurpose and treats and heals numerous skin issues such as dry skin, acne, eczema, sunburn, stretch marks, and sore and aching muscles. This versatile moisturizer is a natural way to replace your lotion and rid yourself of dry skin.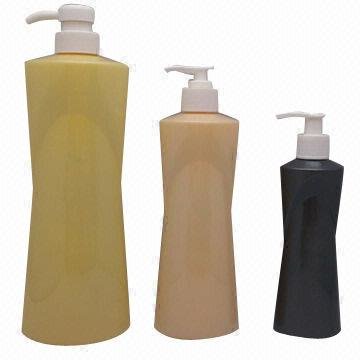 9/23/2016, by Health equal Beauty
Are you suffering from Eczema?
               

Did you know that Lavender essential oil can ease the itch. Try our Lavender pure essential oil and mix it with our Unrefined Shea Butter to make your own Eczema cream naturally. No Prescription needed and no chemicals!
* Pure Unrefined Shea butter contains no added scents or fragrances and locks in moisture to your skin.
* Eczema sufferers deal with the reality that their skin does not produce as much oil as normal skin does. This makes the s
...
kin prone to bacteria that it can't shield out, which leads to the itching and peeling.
* We know we have loved ones who suffer from it as well!
Try it TODAY! What do you have to lose?
Not sure? Then get our butter sample pack at only $6.75 for 3 generous size amounts of raw Shea butter, cocoa butter, or whipped Shea butter with an added natural scent!
9/16/2016, by Health equal Beauty
Going Natural?
Then transition with ease with our All Natural hair care products!
Defeat dryness with our Moist & Shine line!

Moist and Shine...
Hair & Scalp Conditioner & Pomade:
Tames the edges and conditions scalp and hair!

Moist and Shine
Shea Hair Cream
Softens dry tresses and stimulates hair growth with natural oils.

Moist and Shine
Cocoa Hair Cream
Softens dry tresses and adds a soft sheen with a delectable aroma.

Island Crush
Hair & Body Oil
Provides a lighter application that is perfect for all hair textures whether transitioning or relaxed or natural!

Each product was handmade with the best ingredients to give your hair and scalp the TLC they need!

Shop Now! Image courtesy of Stock Images @ freedigitalphotos.net





9/2/2016, by Health equal Beauty
Facts about why Shea Butter is so wonderful for the skin! Try our Pure Unrefined Shea Butter at an affordable price!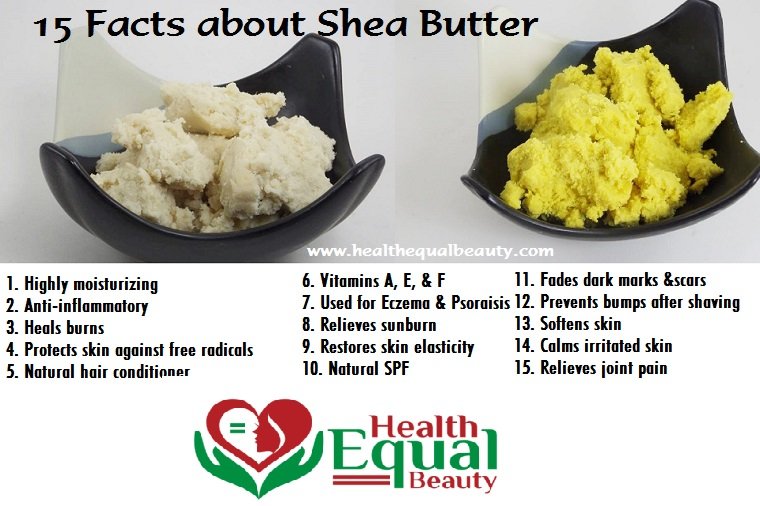 6/23/2016, by Health equal Beauty
Acne Fighting Benefits of our African Black Soap!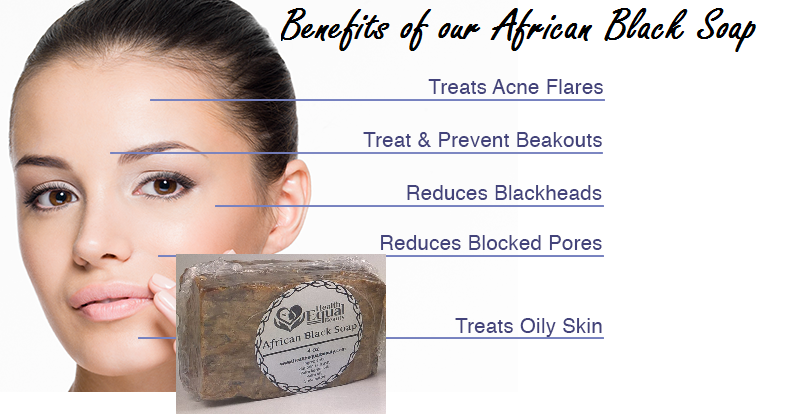 6/8/2016, by Health equal Beauty
Got Acne or Eczema? Looking for a Natural Cleanser?
Look no further! We have an all natural remedy for you to try! Our Pure Organic Raw African Black Soap is a natural healer for these types of skin ailments. Made in Ghana, Africa from dried plantain skin ash, palm kernel oil, palm oil, and unrefined Shea butter, this soap has been used for centuries on the women, men, and children of Africa. It is becoming very popular across Europe and the United States. Our soap is organic and pure containing no harmful ingredients. Our soap is not the color Black as one might assume. It is however a rich deep brown color with lighter colors of the creamy Shea butter used to provide its moisturizing factors. This soap is rich in natural nutrients from the Plantain skins to the rich Vitamin A and E content of the Unrefined Shea butter.  
Take a look at our short video to see the amazing lathering power of this natural product.
It can be used as:
 a body soap

 facial soap

 shampoo

 makeup remover

shaving soap

hand soap (Great degreaser)

Acne wash

Sensitive skin suffers

Inflamed skin soother and more!
Join our event on our Facebook page  to receive your special code for a shipping discount offer, and try it today in a convenient 4 oz bar or 1 pound block that you can cut yourself. Simply cut what you need and wrap the remaining soap in a plastic bag or store in an airtight container until ready for your next piece. The natural way to beauty is always the healthiest way! Enjoy!
3/24/2016, by Health equal Beauty
BENEFITS OF PEPPERMINT OIL FOR THE HAIR -Natural Solutions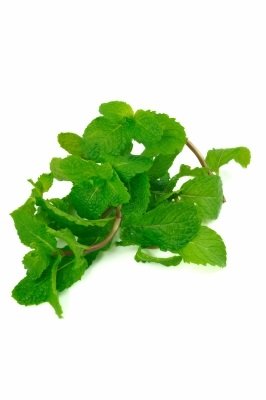 Get here $6.50 to $8.50 a bottle! A little goes a long way!
1. Use As a Moisturizer
Peppermint oil is a strong moisturizer.
Depending on your preferences, you can mix it with other oils such as Olive, Almond, Grapeseed, Jojoba, Avocado, or Castor oil.
In fact, it is recommended that you mix it with a carrier oil to avoid irritation and any unwanted side effects.
Apply such mixture directly to your hair and then wrap your head by using a shower cap. You also need to place a slightly hot towel on top of the cap.
Leave it for 20 to 30 minutes to allow the heat to penetrate inside. When you remove the towel and cap, the oil should already nourish and moisturize your hair completely.
2. Normalizes Scalp's Oil Production
A surprising benefit of peppermint oil for hair is that it functions as astringent.
It is basically oil, but it helps to reduce excessive oil production by your scalp. Even better, it brings a tingling sensation and works by balancing the scalp's pH level. Therefore, if you have a problem with either oily or dry scalp, peppermint oil can help you to get rid of it.
3. Can Promotes Hair Growth
The oil does not only work on the surface of your scalp, but it can actually penetrate inside and stimulate hair follicle.
It promotes hair growth by improving blood circulation, which finally increases oxygen supply.
With tremendous supply of oxygen, hair follicles and roots should grow at their full potential. If you desperately want to have long and healthy hair, peppermint oil can be such good solution for you.
4. Fights Dry Scalp and Dandruff
As mentioned earlier, peppermint oil handles either oily or dry scalp problems. In other words, it does not reduce or increase oil production, but it simply helps to restore it to normal condition.
The most common problem that follows dry scalp is dandruff. As the oil heals the dry condition, dandruff is as well gradually eliminated.
Itching sensation that also usually exists will no longer be a problem. Another good thing is that peppermint oil has a refreshing smell, so you do not need to use any fragrance.
5. Helps to Avoid Hair Loss
As peppermint oil stimulates blood circulation to the follicles, it promotes healthy hair growth.
The oxygen supply carried by blood will help to strengthen hair roots. Besides promoting hair growths, it also carries additional benefit by possibly preventing hair loss.
Blood does not only carry oxygen, but it delivers nutrients so your hair roots may absorb essential nourishment in order to stay healthy.
How to Use Peppermint Oil Directly to Your Scalp and Hair
Peppermint oil is a very strong essential oil. It is probably irritating for people with sensitive scalps. It is best to mix it with carrier oil to avoid burning sensation, but it can be applied directly to the scalp.


3/15/2016, by Health equal Beauty
Natural Products Expo West was an AMAZING SHOW! Health equal Beauty was there scouring the Natural Product Industry to bring you more of the best in natural. Stay tuned to our Facebook page and website for added new products that promote your natural beauty! "Health does equal Beauty"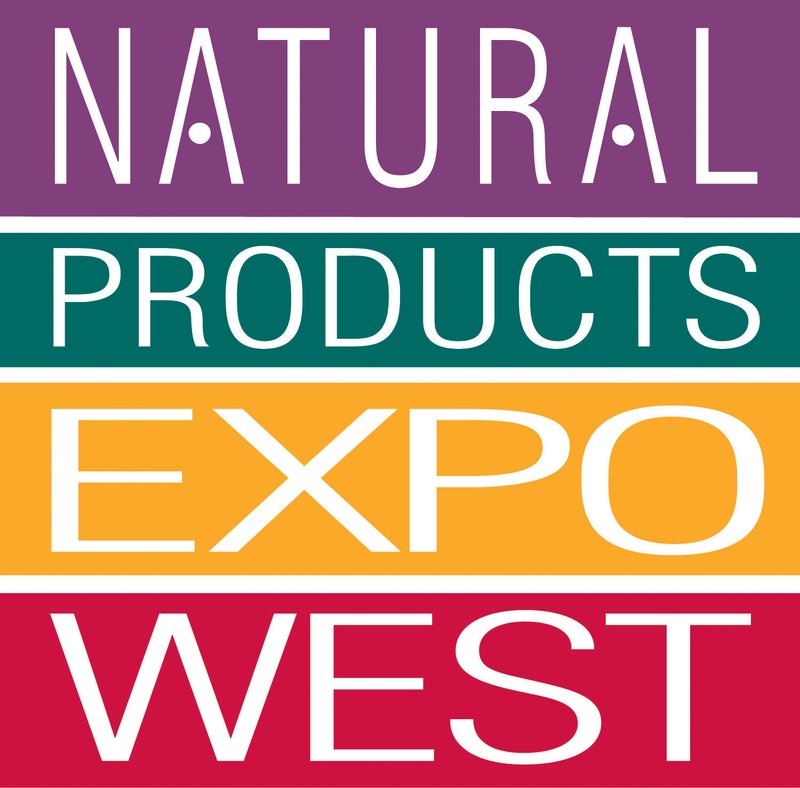 3/9/2016, by Health equal Beauty
March Newsletter!
Spring is in the air and many people will be enjoying Spring Break, Spring Cleaning, St. Patrick's Day, Easter, and many other occasions this month! 
Health equal Beauty recommends that you give your body a good exfoliation to scrub away the dead skin left from Winter. Try our Whipped Strawberry Cream Sugar Scrub or Vanilla Cream Cookie that is sure to get your skin ready for Spring whether you are using it for your hands, your feet, your body, or your face! Treat yourself by taking care of the body's largest organ...skin!<-
African Black soap has been used for centuries by the people of Africa as a general cleanser from the hair to the body. It is an all natural soap that is great for acne, eczema, and sensitive skin sufferers! Try out a bar today for only $3.00! It is great as a natural shampoo, body soap, facial soap, and hand soap. For a simple DIY recipe, crumble it into an old shampoo bottle, mix some distilled water, and your favorite essential oil and you have your own natural liquid body wash, shampoo, facial soap, or handsoap! Use with your favorite bath sponge to work up a wonderful lather!**
Essential oils are nature's best natural healers. We offer a great selection of oils that are pure and quality priced to give you the aromatherapy experience that you have been wanting to experience without breaking the bank. We have Eucalyptus, Tea Tree, Lavender, Lemon, Tangerine, Peppermint, Ylang Ylang, Patchouli, Grapefruit, Sweet Orange, Lemon, Lemongrass, and will be adding more to our selection. Essential oils can be used to add aroma to your home through diffusers. You can use them to cook with, you can use them to relieve stress and pain. You can use them to uplift your mood, to heal wounds, skin rashes, as perfume, for DIY handmade body products, and more!
02/23/2016, by Health equal Beauty
Exfoliate and Moisturize
Winter months can dry your skin out. The need to exfoliate is a must to get rid of those old dead skin cells and reveal the new smooth and fresh skin underneath. Exfoliation can happen twice a week. You don't have to scrub really hard just work the scrub in a circular motion. Rinse off and you will begin to notice your skin getting smoother and more soft. Try our Whipped Strawberry Cream or Vanilla Cream Cookie scrub made with rich Shea butter, brown sugar, avocado, sweet almond, and coconut oil and whipped to a creamy perfection as the perfect body scrub to get your skin ready for the Spring months ahead.
01/01/2016, by Health equal Beauty,
Happy New Year!! Thanks to all!
Thanks to all who supported us during 2015! We appreciate you support and look forward to bringing you more quality natural products that will bring you health on the inside and out! Beauty is only skin deep and when you use all of our products from head to toe you will be renewing your skin, your life, your body, and mind knowing that you are treating yourself to quality products at affordable prices!!
12/3/2015, by Health equal Beauty,
How to prevent and treat dry skin in Winter Months
It's that time of year again! Although we love the holiday season, here at Health equal Beauty, many of us suffer from dry skin during the winter. Here are some tips to help your skin during the dry months.
Steps to Prevent Dry Skin
1. Increase your water intake. Drink at least 8 glasses (8 oz) of pure water a day to keep your body and skin properly hydrated. If you're an athlete you need to drink even more water!
2. Add oils to your bath. Add a tablespoon of olive oil, coconut oil, or avocado oil to your bath water after you've soaked for about 5 minutes.
3. Protect your skin from the elements. Wind, sun, heat, cold, and dry airplane and office air can cause or worsen dry skin. Apply a moisturizer before exposing your skin to these conditions. (Try one of our body butters scented or unscented!)
4. Limit hot water contact. Avoid long, super-hot showers and bath. While a super-hot bath may feel great in these cold winter months, hot water dehydrate the skin. However, short, warm showers and baths are beneficial to dry skin.
5. Use humidifiers. They work very well in restoring humidity to your dry home or office. Add a drop of your favorite essential oil for an aromatherapy experience!
6. Use only gentle cleansers. Avoid cleansers such as deodorant soaps and harsh abrasives. Use a moisturizing soap or a gentle, grain-based cleanser.
How to Treat Dry Skin
1. Try a non-petroleum jelly product like our all natural Shea butter or Cocoa butter, or one of our body butters!
2. Perform these treatments up to 3 times per week:
Exfoliate: This should always be the first step toward healing dry skin. Dead skin cells can, over time, build up and become unresponsive to treatment. In order for moisturizer to do its job, you must first get rid of dead skin.
Moisturize: After exfoliation, you're ready to moisturize. Apply your favorite moisturizer to your face and body. A good habit is to do this before bed and then slip into your favorite pajamas and go to bed. Your skin should be amazingly soft and smooth when you awake.
10/9/2015, by Health equal Beauty, Natural product info.
Try these easy aromatherapy recipes blends for your essential oils. Mix with your favorite carrier oil such as olive, almond, avocado, jojoba, grapeseed, or any other for a soothing massage oil. You may also create your own custom scents to use with a diffuser to scent any space in your life. You may also drop a few drops into your Shea butter or Cocoa butter for a custom scent. Happy blending. See us back for more recipes at different times of the month!!
Recipe for Tenosynovitis (affects those who use their wrist for long periods of time!
10 drops Peppermint Essential Oil
10 drops of Lavender Essential Oil (EO)
10 drops of Eucalyptus Oil (EO)
Dilute in 2 Tbsp of your favorite carrier oil or Shea butter
Athlete's Foot Recipe
5 drops Tea tree Essential Oil (EO)
1 drop Lemon essential oil (EO)
Dilute in 1 tsp of your favorite carrier oil
Headaches
3 drops Lavender EO
1 drop Peppermint EO
Dilute with 1 drop of carrier oil
Massage around the temples and the base of the skull, along the hair line.
Heartburn Recipe
Add 1 drop of Peppermint EO to a tsp of honey and dissolve in a cup of water; sip slowly. Also rub the upper abdominal area with the following:
2 drops Eucalyptus EO
3 drops Peppermint EO
Dilute in 1 tsp of your favorite carrier oil