3 Power Packed All Natural Facial Mask Set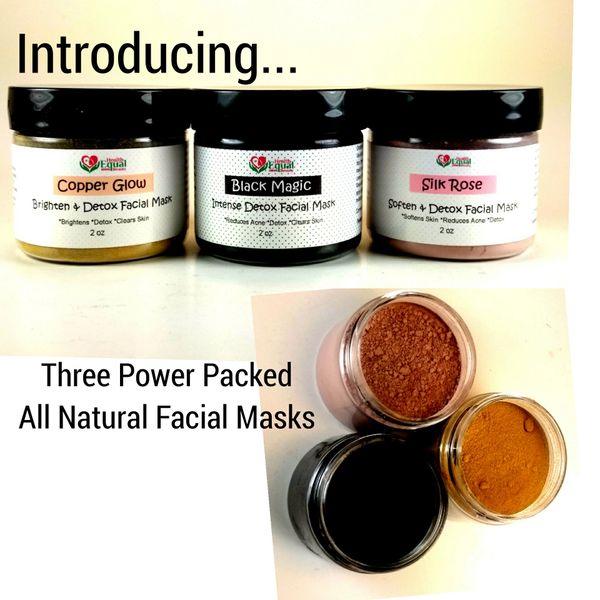 3 Power Packed All Natural Facial Mask Set
This set combines all three of our dry mask that you can custom to you needs. We could not resist this set because at different points our skin experiences different issues and this pack is great for the person seeking to have a specific product that will meet the need of each skin issue that they encounter. 
These mask can be used simultaneously on the face for each problematic area. For example, 
For oily skin areas use the Black Magic, for the sensitive areas use the Silk Rose mask on these areas and for the areas that need a little brightening and blemish treatment, add the Copper glow. 
Have fun and heal lyour skin naturally with our face mask set. Or simply share with family and friends. This is quite the deal!!
Includes:
1 jar Black Magic
1 jar Silk Rose
1 jar Copper Glow
Ingredients: Natural clays, Activated Charcoal, Turmeric
Reviews