All Natural Organic Moisturizing Olive Soap 3.75 oz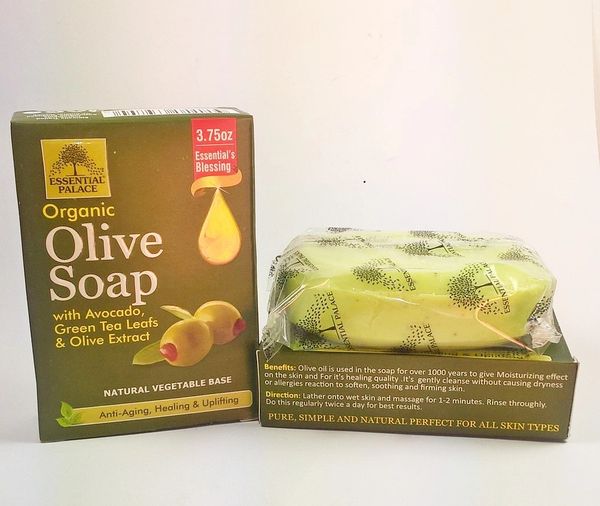 All Natural Organic Moisturizing Olive Soap 3.75 oz
Organic Anti-Aging Olive Soap with Avocado, Green Tea Leaf & Olive Extract 3.75 Oz.
This face & body bar is enriched with All Natural and organic ingredients to retain skin moisture all day long
Benefits:  Anti-aging, Healing, & Uplifting Pure, Simple, and Natural (Perfect for ALL skin types)
Enjoy soft, supple, youthful skin with this anti-aging soap. Made with a powerful blend of jojoba oil, olive oil, virgin coconut oil and vitamin E to give your skin the antioxidants, moisture, and healing it needs. This soap is a great way to treat dry, itchy, irritated skin, or skin that is prone to acne breakouts.
Aroma: All Natural blends of herbal extracts and natural oils.
Ingredients: olive oil, palm oil, aqua, shea butter, jojoba oil, coconut oil, vegetable glycerin, sodium chloride, tocopherol (vitamin E), natural fragrance.
Reviews