Brown Sugar Soap Drops Body Exfoliation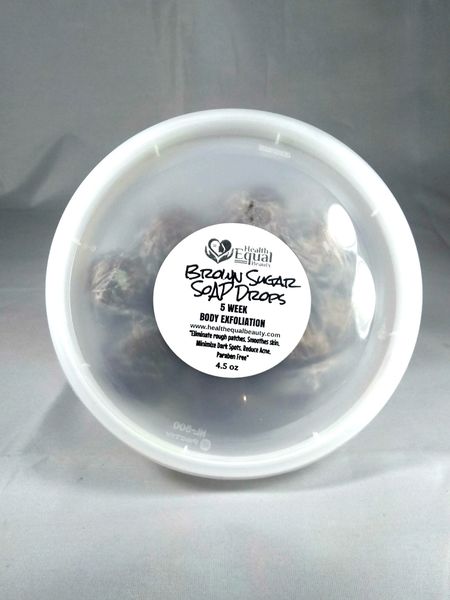 Brown Sugar Soap Drops Body Exfoliation
This 5 week system will help you to gain smooth and clearer skin naturally with minimal addition to your daily routine.
We carefully crafted these drops to be easy to use and effective!
Brown Sugar Soap Drops are a great way to exfoliate with very little mess!
These soap drops are packed with power packed oils, and ingredients to heal dry cracked skin. They are a dual use product that will cleanse and exfoliate at the same time while also moisturizing. The aroma is amazing and fresh and clean due to the lovely essential oils of Lavender to heal scarring. Lemongrass to uplift and help to reduce the appearance of dark spots. 
This product is great for men and women. 
Take a look at our video to see how to use the drops!
For your Information:
This Container will last for 5 weeks if used 2 times per week.
We recommend exfoliating twice per week for best results.
This item is also safe for use on the face and all over the body.
If using on the face be sure to wet thoroughly and use gentle circular motions.
Drops will soften at room temperature. 
Keep refrigerated if you prefer them harder.
Discontinue use if irritation occurs.
Ingredients: African Black Soap, Brown Sugar, Unrefined Shea Butter, Coconut Oil, Essential Oil
Reviews