Island Crush Hair & Body Oil 4 oz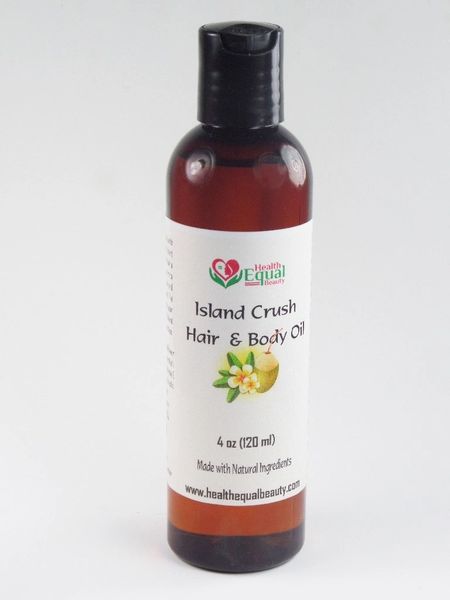 Island Crush Hair & Body Oil 4 oz
This all natural hair and body oil is perfect for those looking for a lighter non greasy moisturizer rather than creams or heavy butter based beauty and body products.
Each ingredient was carefully chosen and formulated because of their ability to improve the texture, tone, and look of skin and hair.
Skin:
Naturally occurring Vitamin A, E, and Linoleic acid give skin the nourishment it needs to fight against the extremes of the environment, weather, and normal aging. The skin will be softened and smooth from continuous use of the oil.
Hair:
The oils promote hair growth and scalp nourishment and protection from styling and care. It also provides natural shine and controls frizz. The oils is perfect for many different hair textures and types and people from all cultures and backgrounds will benefit from this oil.
Aroma:
The lush scent brings you to the tropical islands where you can't help but smell the fresh juicy pineapples, and peaches, along with calming and refreshing coconut and sweet almonds. You are sure to delight in this oil.
Ingredients: Avocado oil, Safflower oil, Olive oil, Sweet Almond oil, Fractionated Coconut oil, Vitamin E oil, Fragrance oils, botanical extracts

Reviews