Natural Unrefined Cocoa Butter 8 oz package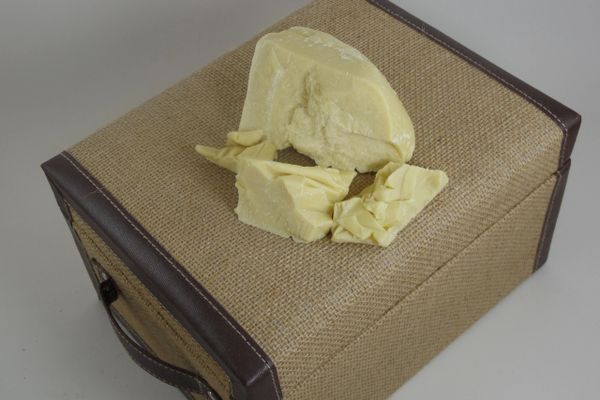 Natural Unrefined Cocoa Butter 8 oz package
Natural unrefined cocoa butter from Ecuador.
Great source of Vitamins and nutrients to moisturize skin and hair.
Delicious cocoa smell! Mix with your favorite body butters for extra moisturizing.
Benefits: Some of the most important health benefits of cocoa butter include its ability to improve skin health, boost the immune system, increase hair quality, prevent signs of aging, and reduce inflammation.
How to use: Break a piece and melt in your hands and rub it on your skin. Melt the butter with other butters to create your own unique body or hair moisturizer.

Reviews