Pure Cocoa Shea body butter 8 oz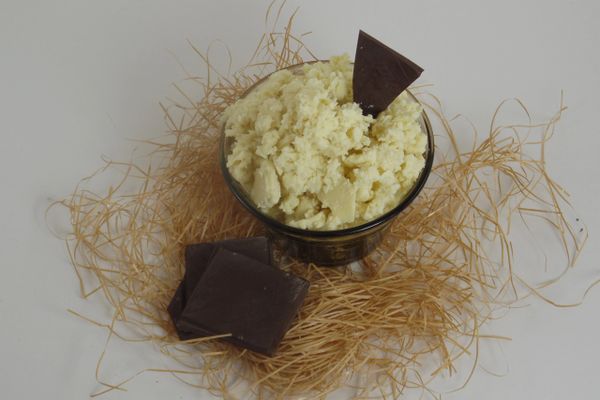 Pure Cocoa Shea body butter 8 oz
This handmade blend of  natural Cocoa and Shea butter will give you the benefits of both butters combined in one. Both are vitamin and nutrient rich and leave your skin feeling soft and smelling of a  chocolate flavor of the natural cocoa butter and nutty shea butter it is blended with. A little goes a long way! 
Ingredients: Cocoa butter, Shea butter,  Coconut oil, Avocado oil, botanical extracts
Great source of Vitamins and nutrients to moisturize skin and hair.
Delicious cocoa smell! 
Benefits: Some of the most important health benefits of cocoa butter include its ability to improve skin health, boost the immune system, increase hair quality, prevent signs of aging, and reduce inflammation.
Pure Unrefined grade A Shea butter is an all natural Vitamin A cream.

Reviews