Red Hot Apple Whipped Shea Butter (Limited Holiday Edition)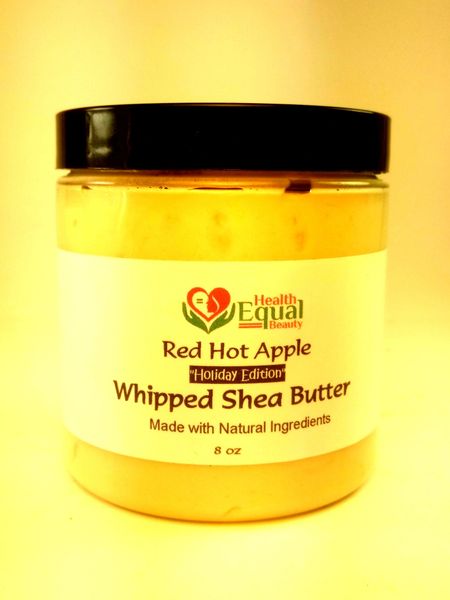 Red Hot Apple Whipped Shea Butter (Limited Holiday Edition)
This delicious smelling Whipped Shea Butter is sure to bring aroma delight!

Enjoy our handcrafted Whipped Shea Butter in Red Hot Apple , that is smells like red hot candy mixed with fresh apple. The aroma smells like  the warm fall fragrance of fresh cinnamon and delicious apples in their peak of the season!
Our whipped Shea Butter is great  for the hair, skin, and the entire family! What is best is that a little goes very far and will keep your skin or hair soft and feeling great!
Size: 8 oz
Ingredients: Unrefined Ivory/or Yellow Shea Butter, Coconut oil, Sweet Almond oil, fragrance oil.
Reviews