Tea Tree essential oil 1/2 oz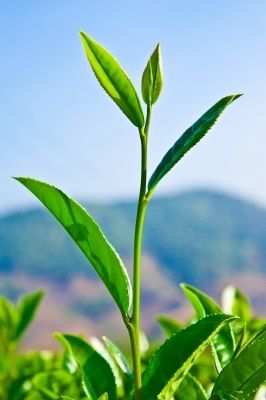 Tea Tree essential oil 1/2 oz
Melaleuca alternifolia
Extraction Method: Steam distilled from the leaf/twig
Origin: Austrailia
Aroma: Potent, warm, spicy.
Benefits: Anti fungal, Cleansing, purifying, renewing
Suggested Use:  For aromatherapy use. This oil may be used straight from the bottle, however test it on the affected area first. For all other uses, carefully dilute with a carrier oil such as jojoba, grapeseed, olive, or almond oil prior to use. Please consult an essential oil book or other professional reference source for suggested dilution ratios.
Ingredients:  pure Tea Tree oil.
Natural essential oils are highly concentrated and should be used with care.
Caution:  Keep out of reach of children. Avoid contact with eyes. If pregnant or lactating, consult your practitioner before using. Not for internal use.
Image courtesy of Sura Nualpradid at FreeDigitalPhotos.net
See our Blog page for aromatherapy recipes to create your own blends with other oils to promote health and beauty the natural way!

Reviews