Whipped Body Butter Sample Pack Three 2 oz jars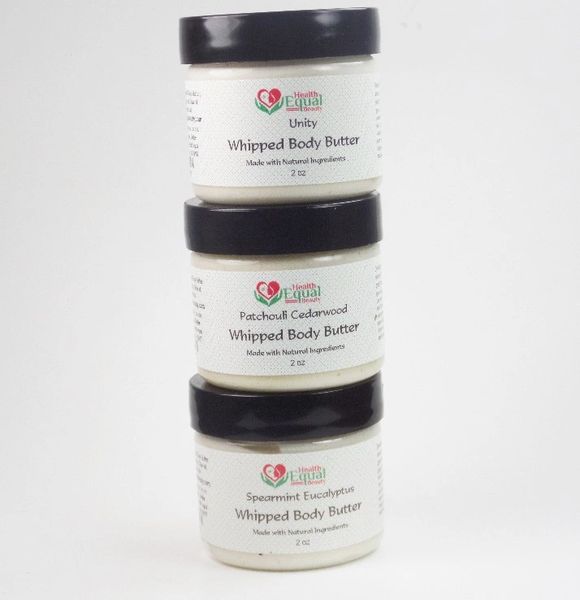 Whipped Body Butter Sample Pack Three 2 oz jars
Can't decide which body butter you want to buy? Or want to try more than one before settling on your favorite? Try our sample pack to try multiple body butters that we offer.This pack won't break your wallet while allowing you to sample a large variety of our best butters. Treat yourself with this wonderful pack!
Product description: Choose your three 2 oz scents.
Remember a little goes a long way.
This product is great for the skin. Use all over the body, the face, and wherever you like! The products are great for adults and children. Great for those looking for an all natural moisturizer for the skin. More information can be found in the actual full size product page for the benefits of using Shea butter and other all natural oils that our handmade body butters are made with!.

Reviews